As the leaves start changing color, we can anticipate what's around the corner. Festive holiday parties of course. Planning can get over whelming if you don't do a little research first. We have made it simple, by giving you the best ideas to switch up the classic holiday party.
Keeping Up With Traditions
We all know we love the awkward drunk party photos we come home with after the party even though we may regret them later. We hang them up on the staff room fridge and, make them our desktop screen savors. Weird poses, priceless facial expressions all add to the fun of photos. We cram all things fun in our photo booth's, so you and you staff can savor the epic photo booth photos for years to come. We have various themes and filter to choose from, so weather its winter wonderland, or Star Wars, we have it all.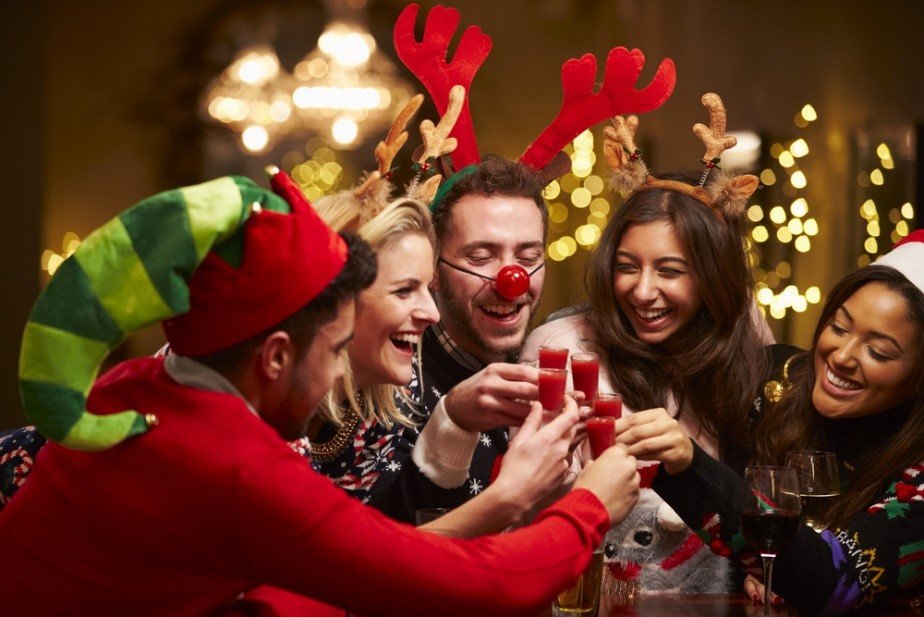 Step Outside the Box
Why not venture away from the typical holiday themed and spruce up the party? Think outside the box to make for more unique photos to upload on your social media after the party. What about the nightmare before Christmas, or something even crazier, a Luau party? It sounds weird but trust us themes like this will make some memorable photos. We can create any theme you wish easily with the photo booth. We have so many backdrops to choose from that compliment all themes. We will add some fun puns and phrases such as "Go Elf Yourself", or "Tis the Sea Sun". Regardless what theme you pick, we will create you a catchy phrase.
Props Galore
We specialize in all things creative. We love to mix and match props ranging from 3D, cut out, costume props, and of course themed props. Depending on your theme, we will even go the extra mile to custom design you some hilarious props such as flamingos pulling the Santa sleigh, ginger men wearing grass skirts and coconut bras, and snowmen wearing Hawaiian shirts. Our graphic team loves a challenge, and you will be surprised at how amazing the photo will turn out.
Sticking To Traditional
Maybe the wacky Christmas themes are not your cup of tea. No need to worry, we have traditional holiday and Christmas themed photo booths available as well. We have several backdrops to choose from which will work with any theme. You can add some glitz and glamour with our sequin backdrops, or switch it up with our premium fabric backdrop. We can design your template any way you like. You can keep a simple minimalist template, so your photos are the focal point, or you can go creative with a festive template. We have classic holiday and Christmas props that you can use, including elf ears, Santa hats, presents, and of course candy canes!
Making It More Than Just A Photo
Why not make better use of the photo booth photos by doubling up as a party favor? Create personalized thank you cards by writing a special message on the back of the photo and give it to your guests. Another idea can be to create a desk calendar for the team by using the photo booth photos as each month's photo. Photo booths can be so versatile if you think about it. Not only do they act as entertainment for your party, but it also allows you to stretch your money in ways you didn't think were possible. Venture away from the old chocolate box and generic.
It Takes More Than Just Photos
You may think a photo booth can only takes still photos. Well think again. Our booths have all the bells and whistles (no pun intended) of everything you would want in one booth. We have GIFS, boomerangs, animations and so much more. You can even personalize your picture before it prints out with fun overlays and filters. Who doesn't love to upload a fun boomerang or GIF to their Instagram story right?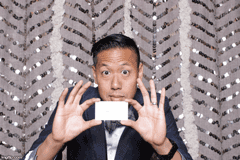 Regardless what you choose for your holiday party, you can add the spark to your event by hiring the one stop shop photo booth. We do more than just entertain. We create memories.